Short synopsis of the concept
Summary of the Conception "Axiodemy"
Axiodemy (derived from the Greek words "ἀξία"- value and "δῆμος"- people) is a social and philosophical doctrine  based on the theoretical works of the modern Russian writer-futurologist Arthur Giloyan. According to the author, the main objective of his conception is a need to overcome social, economic, political, cultural and spiritual crisis of the whole modern humankind. In creating his doctrine, Arthur Giloyan proceeds not from subjective voluntarism and personal assessment of reality, but from a serious analysis of modern civilization processes. Making a forecast about the reality of a global panhuman crisis, he proposes effective measures to overcome this phenomenon by means of global social reforms which are being already undertaken spontaneously by some governments of different countries nowadays. Arthur Giloyan proposes to carry out basic reforms of the society in the following directions: 1.fair land reform; 2.introduction of an intellectual and moral census for government employees and state administration by means of setting-up a Supervisory board consisting of competent experts; 3. Creation of family and marital relations of a new type; 4.Upbringing of children on the basis of new scientific thinking and special deep development of creative activity. 5. geopolitical system; 6. architecture of megacities; 7. artificial intelligence; 8. consciousness.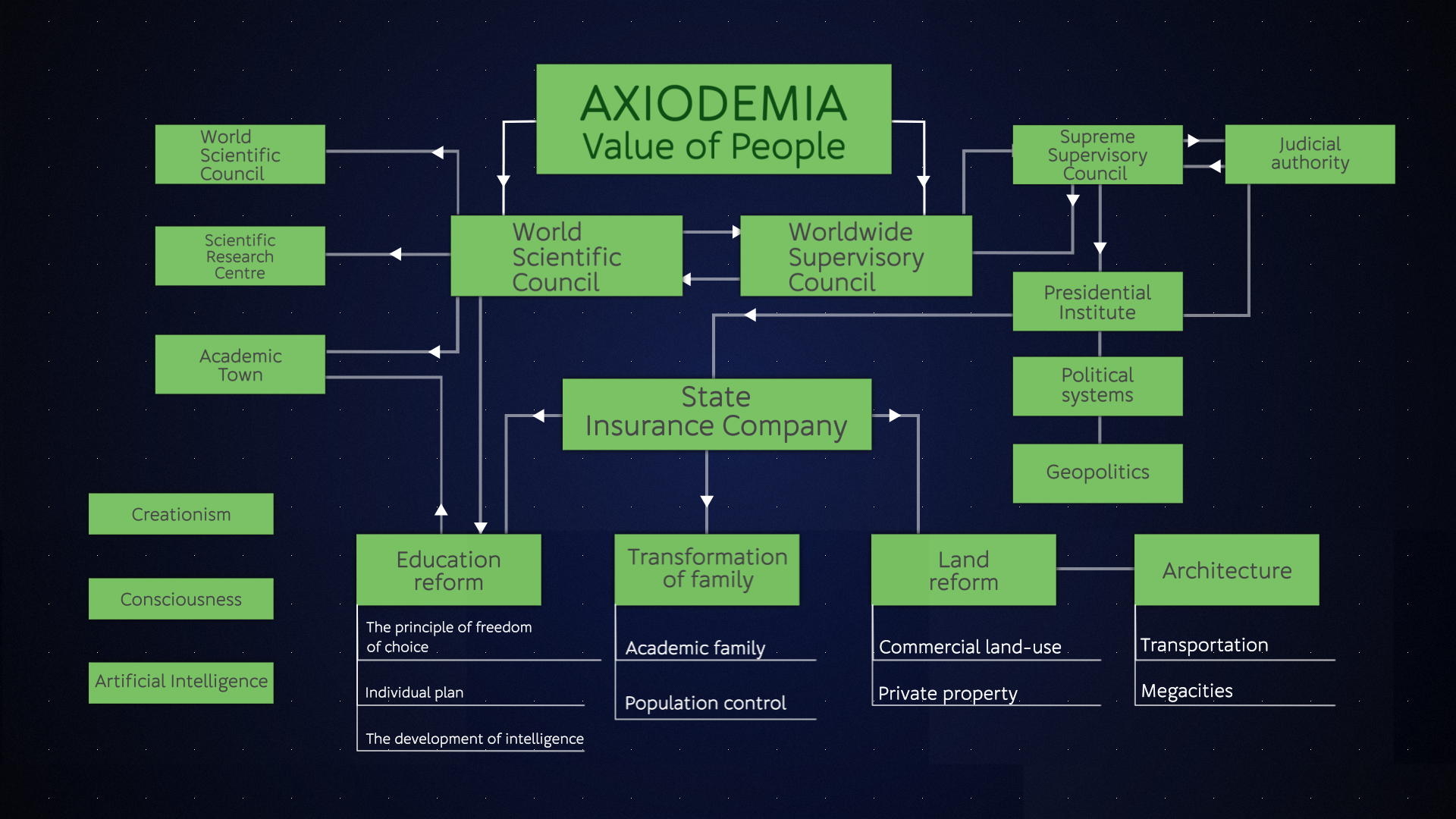 The main principles of this conception have been stated in Arthur Giloyan's author book "Reflection of Life" which was published in 2012 in St.-Petersburg. In this book the author systematised his views and created an entire system of philosophy. In the course of preparation of this monograph the author relied solely on his own views and original methodology, without using any other ideas, conceptions and theories. In 2014 Arthur Giloyan introduced the term "axiodemy" into scientific practice.